The Internet of Things is a rapidly developing field. IoT is a fairly new concept, yet it has already taken over numerous industries. According to the site Vision Critical, global spending on the Internet of things in 2016 was 737 billion dollars, and rapidly increasing each year. This developing field needs workers as current and brilliant as the concept itself, but what is the best path to a job in the field? It's fairly simple.
Understand
To work in the field one must know the field. In addition, having an understanding of working with the Internet of Things and what opportunities are available allows one to better prepare more specifically.
The Internet of Things can be divided into two categories: Consumer IoT and Industrial IoT.
Consumer IoT is exactly what it sounds like: a network tailoring to the consumer. The network involves everything from Fit Bits to smart refrigerators. It includes home devices and lifestyle gadgets that collect data that is relevant to the specific consumer and serves to benefit their individual life. Industrial IoT is a larger scale of technology. It is the Internet of Things designed for businesses and corporations. It focuses on sensors, machine improvements, and security devices.
So what jobs can one have in either of these areas? The possibilities are plenty. The Internet of Things and all that surrounds it has created job openings for Web developers, Web Designers, Business Development Managers, Embedded Engineers, Mechanical Engineers and more.
Understanding which area you want to work in and what particular job you'd like to fulfill can help with preparing and devolving the skills you need.
Know the Skills
To prepare and develop the skills, you have to know them. Once you've picked a direction, it is beneficial to understand the skills needed in order to make yourself more marketable. There are two different sets of skills vital for a career in IoT: Technical skills and Personal skills.
Technical skills

are exactly what they sound like. They are the hard, concrete skill set which make one even able to be successful in a job in technology. Some technical skills that IoT companies need involve networking, computer programming, and

data management

. It is also important to be knowledge in embedding systems, good with mobile technologies, and capable of data management. Companies are looking for people with knowledge of electronics and programming, and with at least some basic knowledge of HTML, CSS or JS.

Just as important are the personal, or

soft skills

. These skills are more important for one's ability to function within a company, and excel in the type of work that this field presents. The Internet of Things needs excellent

communicators

, specifically in both verbal and written communication. This field is stretching its means and uses widespread, so being a good collaborator who can adequately present ideas is a major plus. Finally, due to the complexity of the concept, being knowledgeable and

persistent

are very notable skills.
Knowing the ideal skill set of a job is always important, especially for this field. The tech world is intense and fast-paced, and IoT companies are looking for the skills that would allow someone to fit into the pace and excel there.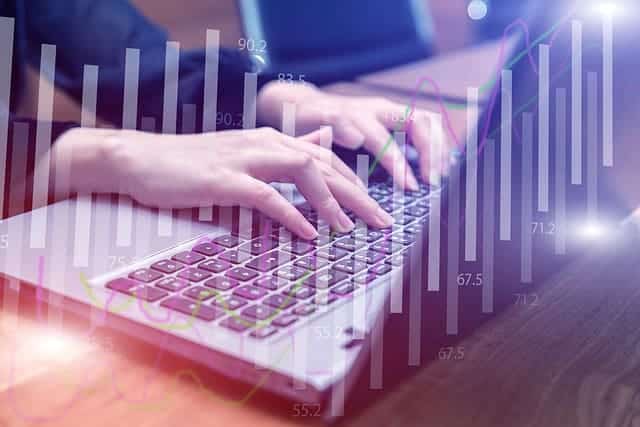 Prepare
Experience stands out in this field. Once you have the skill set down and a direction in focus, the next thing one can do in order to pursue success is to gain experience.
The Internet of Things is fairly new, so experience is a valuable commodity. On Quora senior people recommend researching and finding places to go to learn. There are many online training sites available, and places like jB Hubs even held their very own IoT Boot Camp last year. Once the basics have been prepared for, one should work to gain experience in emerging technologies, web development, and mobile development. One should have practice in dealing with large-scale data and the algorithms that are often used to help interpret, in addition to a keen ability to analyze and understand data.
There are many more ways for someone to prepare for a job in IoT. TechBeacon recommends working with side projects in addition to working with the major companies in IoT in order to get a more well-rounded understanding. One can prepare themselves by being "fluent in tech languages". This means having both knowledge and experience with multiple programming languages and systems in order to make yourself a more well-rounded asset. There are addition experiences besides just pure IoT experience that is alluring to companies. A candidate who has strengthened their skills in basic computer science courses or has learned about hardware in order to gain a new perspective on how IoT devices work is a candidate that stands out.
Keep Developing
What makes the Internet of Things so cutting-edge and successful is that it is both constantly and rapidly changing and developing. With a field this progressive, it needs progressive thinkers behind it. While experienced software engineers are ideal, TechBeacon points out that these engineers need to also be "life-long learners". It is important to be reading and keeping up with what is current with IoT. An ideal worker would be current on what's happening in the world of the Internet of Things, while at the same time consciously trying to better themselves and further their knowledge.
Think you have all that it takes to be successful in IoT? Reach out to us at GreenVulcano.
https://www.greenvulcano.com/wp-content/uploads/2018/04/foto-blog-1.jpg
578
800
admin
https://www.greenvulcano.com/wp-content/uploads/2018/10/logo_gv_FLAT-300x138.png
admin
2018-04-20 11:26:38
2020-12-19 07:34:01
How to Secure a Future in IoT